Sea Salt & Sage LA, Culinary Director & Head Chef Jaydene, along with her culinary team create the ultimate Private Chef experience right in the comfort of your home.
For Chef Jaydene, it's all about the food, the ingredients, the color, the smell, texture, sourcing seasonal local produce, creating innovative dishes for her clients. All these elements combined ensure that Sea Salt & Sage LA clients receive individual, curated menus reflecting their personalities, palate preferences & occasion. ​
This creativity has been appreciated by all walks of life, from a couple celebrating a special anniversary, a multi-generational family renting a luxury home to a huge list of celebrities NFL & NBA players & Royal Families. Her talents have also taken her overseas to cater on movie sets as personal chef. ​With over 25 years in the industry, Chef Jaydene earned her culinary experience under the guidance of some of LA's most highly seasoned Chefs.
As Chef Jaydene continues on her food journey daily she shares this passion about all things food by taking those that she cooks for along on this adventure
Chef Jaydene was Voted as one of the Top 25 Private Chef's in Los Angeles this year.
Personalize your experience
Highlight the details of your dreamed meal and your chefs will tailor it for you.
Don't be shy to talk with your chefs until your perfect menu is ready!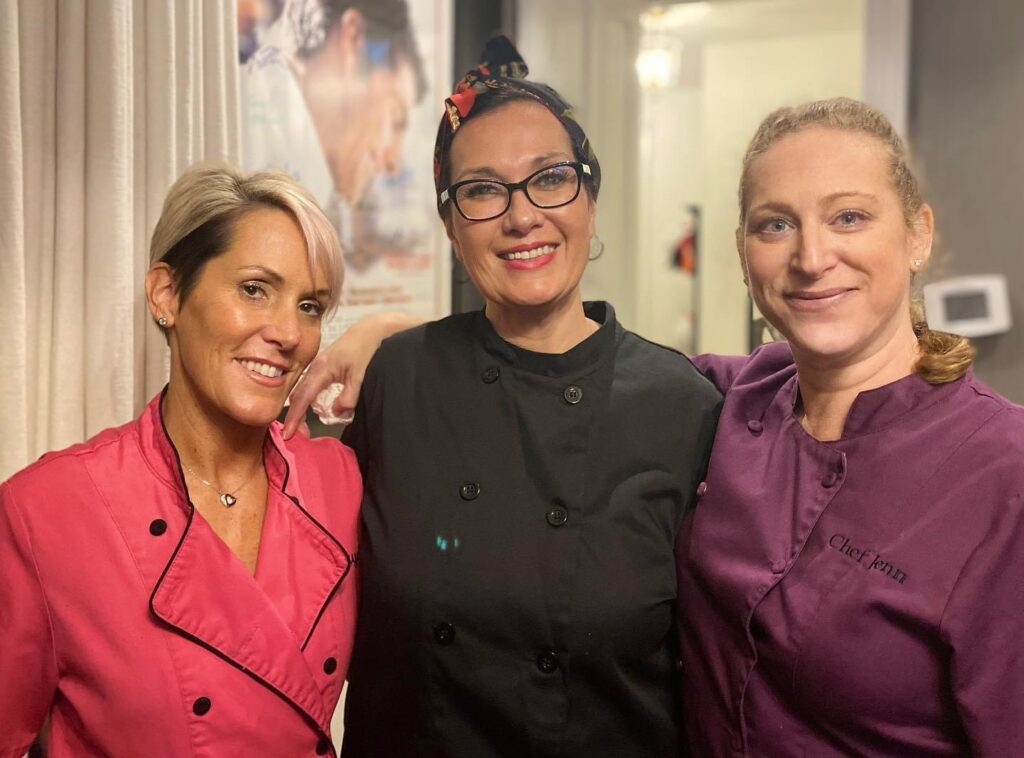 Now all there is left to do is waiting for the day till your home turns into a restaurant.
We are here for you when it matters the most
Have peace of mind and rely on our support team to assist you at all times.
Book Your Private Chef Now
Enjoy a customized culinary experience with a Private Chef in the comfort of your own home.